Main content starts here, tab to start navigating
Our Story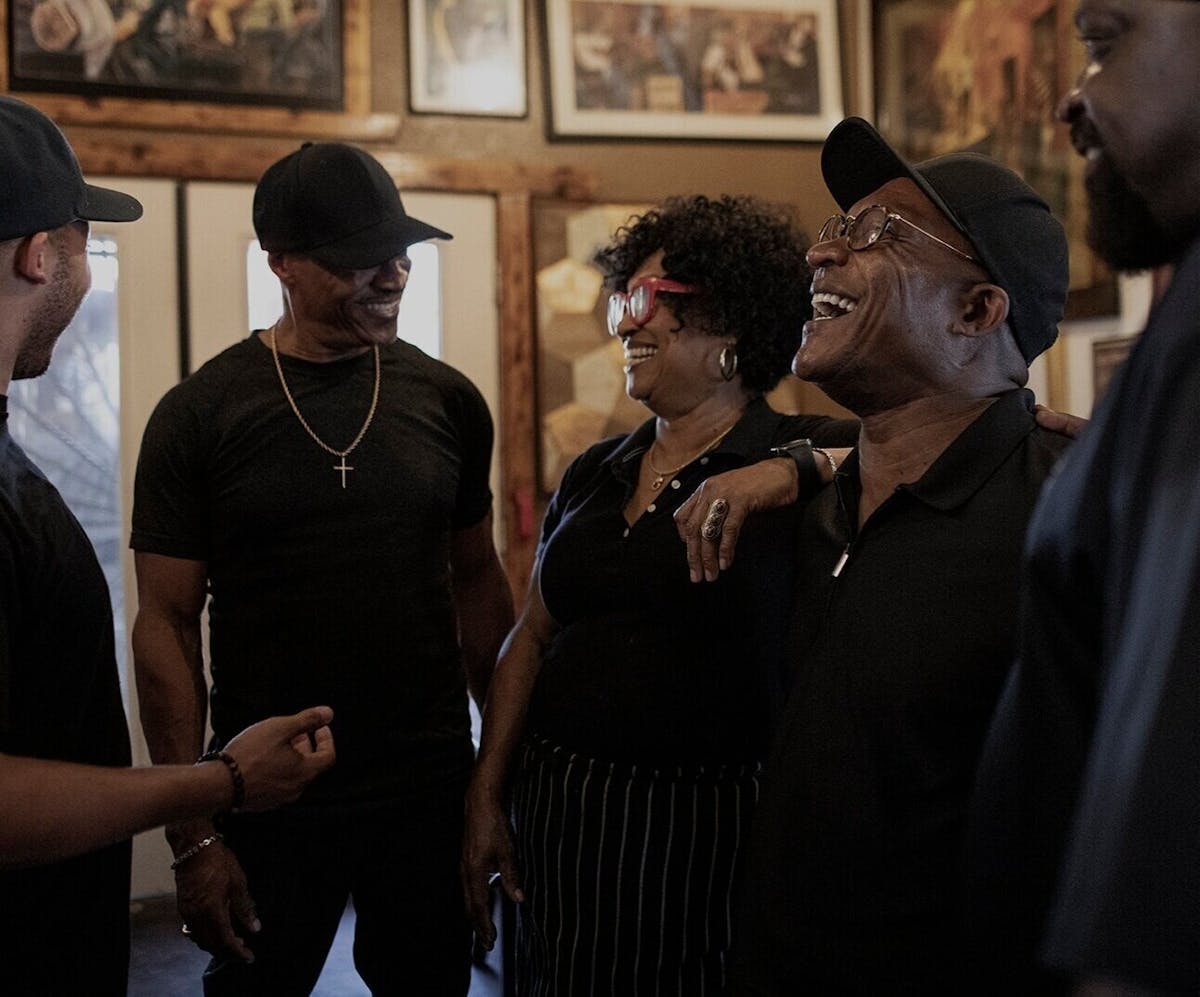 Walk in a customer. Come back as family.
Mount Hope has been our home for over 50 years. We spend most of our time cooking up ideas that make this place even better, but no flavor of family business has satisfied our hunger quite like Bowlegged BBQ.
The recipes you'll taste her have been passed down from generation to generation. Stance staples that will continue to shape the heart and soul of our menu for years to come.
Our obsession with perfecting every rib, tip, and rack that leaves this kitchen is only matched by our fiery dedication to the community we serve.
Creating a space where all kinds of people can come together over tasty tunes and damn good BBQ is our way of giving back to the city we love.
If you walk out feeling like you've just left a down-home family reunion-we've done our jobs.
Carlos Stance
Avid foodie, music and sports lover, Carlos Stance is a native San Diegan to the bone. After San Diego State University, he spent over 40 years in the sales and marketing field before Co-founding Bowlegged BBQ. His passion for creating community based environments for hi fellow San Diegans os what continues to fuel his career today.
Maria J Reese
Passionate foodie and creative cuisine connoisseur, Maria brings the flavor to Bowlegged BBQ. Co-founder and Head Chef, Maria's dedication has brought her incredible achievement and success at her family restaurant. Before bringing down the house with her unforgettable dishes and recipes, she served as a teacher in the San Diego Education System for over 20 years. For Maria. putting a smile on every face she meets is as easy as whipping up the best cornbread you'll ever eat.
Ken "Bowlegged" Stance
Ken Stance is the cheerful leader who knows when to kick up the spice and bring the heat. Before he turned his childhood nickname into a booming BBQ business, Ken spent over 40 years in the creative and marketing field spearheading successful entrepreneur ventures and championing every business he served. When he's not cooking up his next big idea, you can find him enjoying the arts, jamming out with fiends, or catching a game.
Can't get enough of that feel-good Bowlegged feeling? Follow us on Spotify to hear all the fresh tunes we serve up daily.
BBQ Chicken Playlist